Upcoming Events & Gatherings
June 20, 27 and July 11, 18
If you've been looking for a space to connect and talk about the gospel then our summer study is for you!

Fellowship Church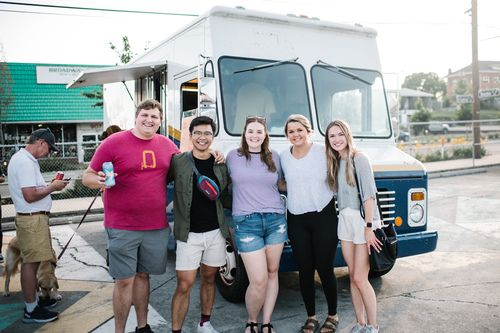 July 27
Bring your friends, neighbors or your dogs and meet us at the food truck park!

Central Filling Station | 6:30 pm
July 16th
Calling all Young Married Couples (20s & 30s) + kiddos + dogs for an afternoon at the park! Come enjoy food and games with your friends and family!

Suttree's Landing | 3 -5 pm
Calling Young Adults into life with Jesus and one another.
To be a people that Live in Honesty with Hope
In Community with Calling.
If you are new to Fellowship (or have been around for a while but feel disconnected), we'd love to invite you to New Person Connect! This is a great time to connect with others and learn more about the Young Adult ministry.

Fall Dates TBA
The first Thursday of the month we have our young adult gathering. This is a time for our young adults to come together for a time of worship, teaching and community!

Fall Dates TBA
7:00pm in the Student Building.
We believe that the gospel invites us into life with God and each other. Joining a young adult group is an opportunity to do exactly that, to live life with God and with each other.


Follow us on Social Media and listen to our Podcast.
The Young Adult podcast provides updates on the YA ministry, interviews with young adults, messages from gatherings, and Q&A episodes with the YA Team.
We desire to be a community that does not exist for ourselves, but for the sake of others and to that end we partner with local & global organizations to serve those in need. Email Lara Davis for more information!
We desire to be a community that simply worships Jesus. Our worship team helps create the space to do just that by inviting us to slow down and sit with Jesus.
We desire to be a community that welcomes one another as Christ has welcomed each of us. This team helps lead the way in doing just that. Inviting young adults into Life with Jesus and one another.